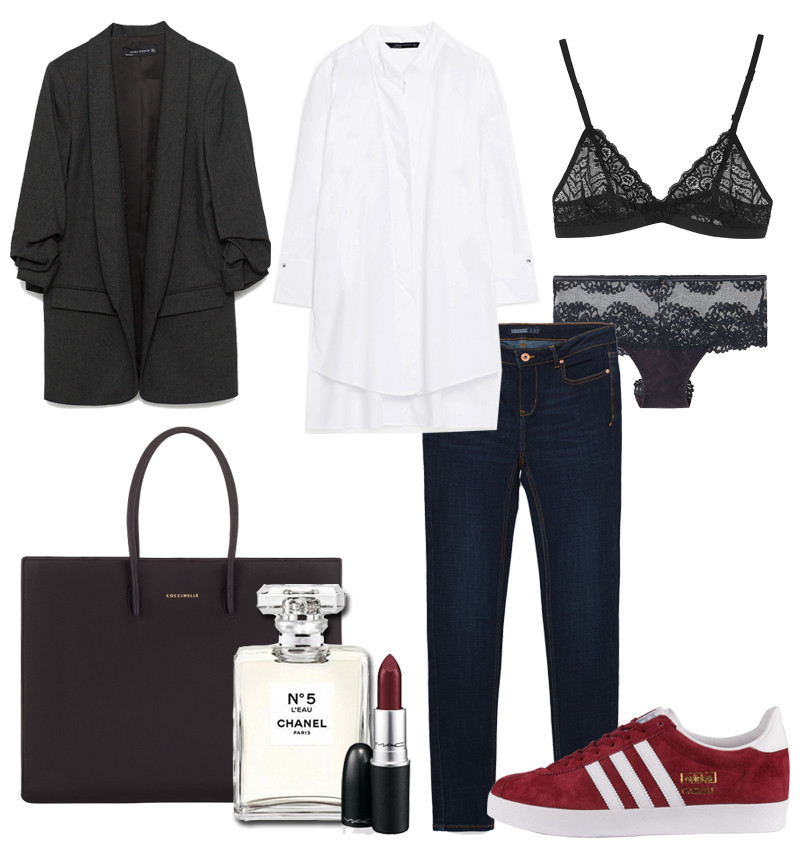 that simple and basic formula
Prontas para mais uma semana? Depois das festas há que desenjoar dos looks mais marcantes, e mesmo com pouca inspiração nada como recorrermos à formula que nunca falha: lingerie confortável em renda, aquela camisa branca que nos assenta na perfeição, jeans escuros, ténis e um blazer. E claro no que toca a make up, optamos por um rosto natural, com um acabamento perfeito, mas damos um toque com um batom de cor forte e acabamento mate como o Diva da MAC Cosmetics. É o perfect match para este look. 
E agora vocês perguntam, como é que encontramos a camisa perfeita? Eu dou algumas dicas, neste post.
 camisa, jeans, blazer ZARA # ténis Adidas # mala Coccinelle
perfume CHANEL # batom MAC Cosmetics # lingerie Intimissimi