17.10.10
| Joana Carreira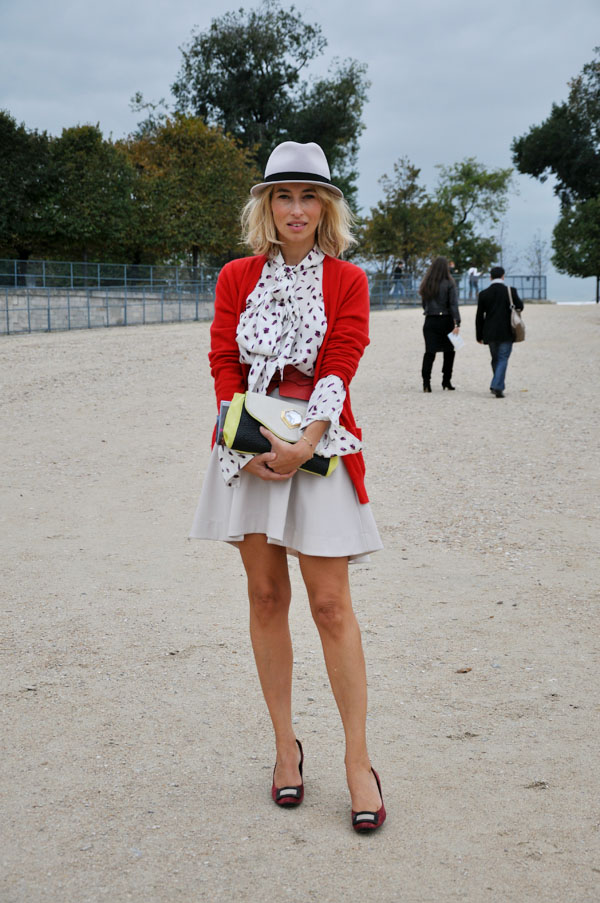 I am so happy with all the visits and all the compliments that you and my friends have been giving to me, they mean the world and I'm really happy to hear lovely words everyday from different people, on  
facebook, twitter,
even on the streets or in college. It's such a pleasure to me and I pretend continue doing this, it's amazing.
Well, it's been a while since my last street style post, and this time and needed to show you this cute little outfit which I'm LOVING for real. Love the grey, white and red combination and how she used the pattern with the rest of her outfit. And the hat? So fabulous, gives her that stylish touch that turn this outfit unique and special. It's a great combination, and I'm really LOVING each item of this outfit.
I need suggestions for the blog, please help me! Don't forget to visit my
tumblr
lovers, my
twitter
and my
facebook
too, you won't regret.